Memory Care
Is your loved one living with Alzheimer's or another form of dementia? At 6th Ave Senior Living, we know how hard your loved one's memory loss can be on your entire family, and we can help! Through guided therapeutic activities and the right amount of care and support, in a secured, comforting environment, we can help your loved one nourish existing connections and find engagement and joy in their days.
We also provide services to you, the family, helping you understand your loved one's memory loss journey and how you can continue to be a part of their life as their disease progresses.
Watch our virtual tour of memory care, click HERE
To scroll to the memory care tour portion, go to 6 minutes 20 seconds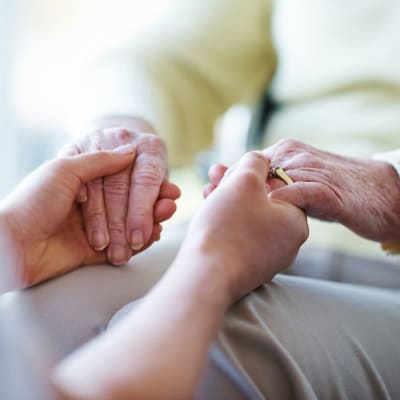 Person-Centered Programming
Every Memory Care resident at 6th Ave Senior Living receives a personalized care plan tailored to them. Our compassionate staff works closely with you and your loved one to create this living document, noting your loved one's unique qualities, abilities, interests, and preferences, and guiding their day-to-day experience. Residents of Memory Care at 6th Ave Senior Living live as independently as possible within a structured environment designed to promote positive experiences, dignity, and an increased quality of life. Life can be better; let 6th Ave Senior Living show you the way.
Want to know more about how Memory Care at 6th Ave Senior Living can help your loved one and your family? Give us a call today! We would love to answer all your questions and tell you more about our Tacoma, Washington, Memory Care community.