Living Options
We are more than a 111-unit, licensed assisted living community. We are retired teachers, doctors, therapists, educators, factory workers, barkeeps, housekeepers, and nurses – all living within. We are more than retirees. We are moms, dads, siblings, and children who have had rich lives of love, loss, new, and old. We are reframing senior living into a new modern world of science, medicine, care, and love.
Assisted Living
The State defines assisted living as "intermittent nursing" for individuals who are medically stable and predictable. Our assisted living community was built for those responsible to freely come and go to enjoy the community surrounding us. Enjoy walking? University of Puget Sound is less than a mile away, where they also host free events/seminars/music and more! Enjoy the solitude or socialization of a pub? You are just doors away from the 6th Ave Business District with delectable food, coffee, and pub options.
Our intermittent nursing services include 6-8+ hours of licensed nurses on staff 7 days per week, compared with the local assisted living standard of hosting only 40 hours of nursing. We are uniquely set apart to provide superior care outcomes for our residents.
Independent Living: Our focus is assisted living but we have created programs for independent individuals who need light oversight such as medication management, medical appointment scheduling, meals, housekeeping, and social engagements.  Whatever your needs are we create services to fit your needs and provide enhanced services as your needs change.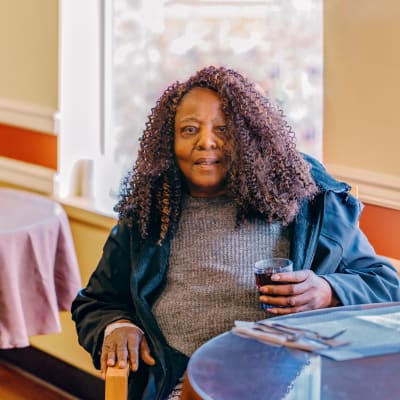 Memory Care & More
Is your loved one living with Alzheimer's or another type of dementia? We understand the impacts of memory loss, and we can help! Our therapeutic activities and memory care support – in a secured, comforting environment – can help your loved one find joy in their days. We also provide family services to help you understand how you can continue to be a part of their life as their disease progresses.
Perhaps your senior loved one is experiencing functional or cognitive impairment and needs daytime care? Our Adult Day Health Services were created for such situations. Our program is offered mornings, afternoons, or all day, and includes a variety of health, social, and support services, provided within a secured, protected environment. Contact our team to learn more.
Adult Day Health
Does your senior loved one with functional or cognitive impairment need daytime care? The comprehensive Adult Day Health Services may be just what you're looking for. Our program is offered mornings, afternoons, or all day, and includes a variety of health, social, and support services, provided within a protected environment.
Here, participants receive the care they need to live as independently as possible. Our program also includes a wide variety of engaging and enriching daily activities to take part in, including live entertainment, therapeutic activities, educational group discussions, physical and occupational therapies, bingo, arts and crafts, daily exercises, and more.