Careers at Cascade Senior Living Services
At Cascade Senior Living Services, we believe the best team members are those hired for passion and skills, and who truly care about the people they serve. In other words, we ensure our residents and clients get top-quality care and service by hiring people who are committed and enthusiastic about senior care, and providing them with everything they need to succeed. We think that's an approach everyone can get behind.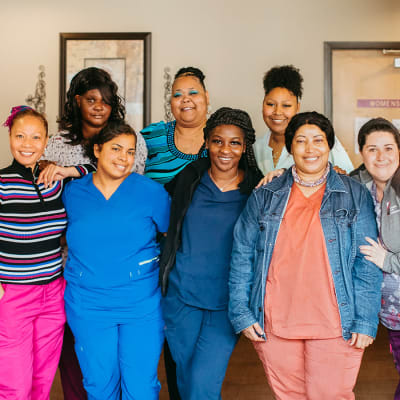 Work with Us
Cascade Senior Living Services is always searching for the next member of our team. If you are passionate about providing seniors with exceptional care and support, we want to hear from you! Explore our open positions.
Our Culture
Join an innovative, highly creative team with years of experience in senior care and take your career to the next level. Here, we repay your passion with great work-life balance and the support you need to succeed.
Career Growth
From your very first day, Cascade Senior Living Services offers a framework for moving forward, with job training, skills development, tuition reimbursement programs, and advancement and promotion opportunities available.